Lilyana Aileen "Aila" Prince
was a half-blood witch born to Liam and Krystal Pri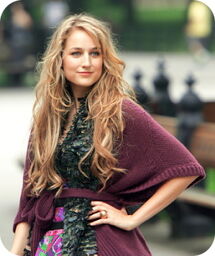 nce on November 25, 2050. She was the second child of four, and she attended Salem Witches Institute from Fall 2062 to Summer 2069. She got married to Domynic Morales almost immediately after graduation, but they got divorced soon after she found out she was pregnant with their first child. A few months after her daughter, Fae Krystal, was born on July 21, 2072, Aila moved to England, which was where her father's family was from, in order to get away from her ex-husband. She worked various Muggle jobs for awhile before finally applying to the Ministry of Magic, where she was placed in the Department for the Regulation and Control of Magical Creatures. She worked there for a few years before her parents insisted she come back to the States. She obliged, moved back around the end of 2075, and began work in the American Ministry of Magic's Magical Creatures Department. Whether she will ever return to England is uncertain.
Ad blocker interference detected!
Wikia is a free-to-use site that makes money from advertising. We have a modified experience for viewers using ad blockers

Wikia is not accessible if you've made further modifications. Remove the custom ad blocker rule(s) and the page will load as expected.