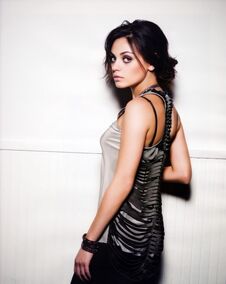 Aleksandra Nadezhda Miroslav was a champion in the Triwizard Tournament hosted by Hogwarts School of Witchcraft and Wizardry during term 26. She was one of four students representing Durmstrang Institute and ultimately placed out of the competition during the second task.
The young wizard was one of Headmaster Žitnik's most prized students, excelling in all she sought after during her time at Durmstrang, and with the exception of the tournament, continued to do so while spending her last year at Hogwarts. While staying at the Scottish school, she attended some of their classes, mainly out of curiosity of the teaching methods of the professors and not because she actually thought they would further her knowledge of any subject, and mingled with many of the upperclassmen from all three schools.
Her time spent at the school garnered her a few more close friends of which she still keeps in close contact with to this day. After graduating with honors from Durmstrang, she took a trip with a her fellow Durmstrang champions, and a Hogwartian, before settling down in Russia where she is currently finishing up her studies in Potions.
Ad blocker interference detected!
Wikia is a free-to-use site that makes money from advertising. We have a modified experience for viewers using ad blockers

Wikia is not accessible if you've made further modifications. Remove the custom ad blocker rule(s) and the page will load as expected.