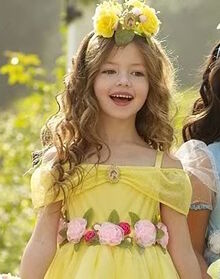 Currently in year 6 of Primary Wizarding School.
Autumn Bloom Rewuri was born on July 31st, 2078 to proud parents Kylie and James Rewuri, along with her twin brother Wesley. She was born in Australia shortly before her parents were moving to Britian.
Her mother is currently the Cheif Werewolf Operative under the Department of Magical Creatures and her father is a writer of children books.
She loves all things princess and fairy and loves to dress up her brother Wesley even if he doesn't like it.
Model-Mackenzie Foy
Ad blocker interference detected!
Wikia is a free-to-use site that makes money from advertising. We have a modified experience for viewers using ad blockers

Wikia is not accessible if you've made further modifications. Remove the custom ad blocker rule(s) and the page will load as expected.