The Goblin Liason

Goblin Witch~Caroline

Full Name:

Caroline Sprinkle Nightingale

DOB and POB:

December 25th, 2048 and Rome,Italy

Blood-Satus:

Half-Blood

Year:

Graduated

Former Houses:

Ravenclaw @ Hogwarts and Gentala @ Mist

Allegincies:

Ministry of Magic, Department of Magical Creatures, Hogwarts and Mist, Ravenclaw and Gentala

Caroline Sprinkle Nightingale was born on December 25th,2048 with her twin sister, Sky-Light to parents James and Katie Nightingale.
She is one of the godmothers of Sarassi and Nerida Eventide and a few more of the Eventide children.
She currently works at the Ministry of Magic in the Department of Magical Creatures, she is the Goblin Liason, and has been for almost a year.
The Early Years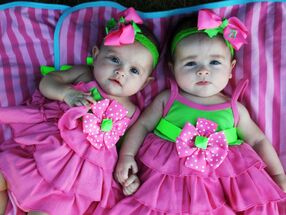 Being born on Christmas Day, her siblings like to call her the christmas present for a life time. Her dad was very overprotective of her and Sky-Light so they were forced to do Karate until they recieved their black belts. Unlike her sister she didnt want to be in Ballet, she wanted to work with animals, she wanted to ride horses, and live on a farm, and well it was sheer luck that her Grandma and Grandpa on her mums side lived and worked on a farm, so she went and "lived" there for a while, learing everything their was about farm animals and yes, she learned how to ride a horse!! This is what inspired her to work with animals!
Ad blocker interference detected!
Wikia is a free-to-use site that makes money from advertising. We have a modified experience for viewers using ad blockers

Wikia is not accessible if you've made further modifications. Remove the custom ad blocker rule(s) and the page will load as expected.