Dylan Corvi Montmorency

Slytherin Quidditch Captain

Name:

Dylan Corvi Montmorency

NIckname:

Dyl, Dylish

Born:

May 10th, 2063

Blood Status:

Half-blood

Year:

Graduated

House:

Slytherin

Signature:
Physical Information

Gender:

Male

Hair Color:

Dirty Blonde

Eye Color:

Bluish Green

Height:

5'9

Skin Color:

Tanned

Ethnicity:

Caucasian

Nationality:

American
Magical Characteristics

Wand:

Hawthorn wood, Dragon Heartstring core, 11 inches, Unyielding...Works best with Defensive magic.

Boggart:

Clowns

Patronus:

Raven

Amortentia:

Pure Vanilla, Broom-polish, and WD-40

Special Abilities:

N/A
Dylan Corvi Montmorency was born on May 29, 2063 in Green Bay, Wisconsin. He is a graduate and Alumni of Hogwarts School of Witchcraft and Wizardry, and now playing Professional Quidditch for the British and Irish League as starting Seeker for the Appleby Arrows . He is also studying Healing and Medicine at WU .
Early Life
Dylan was born to a pureblood mother and a muggle father, making him half and half. His mother, Janice, is French-British and his father, Richard, is an American.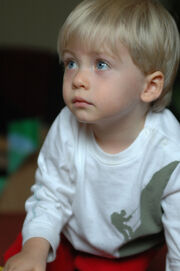 Education
North Eastern School of Magic
First Year
Second Year
Hogwarts
Third Year
Fourth Year
Fifth Year
Sixth Year
Seventh Year
Wizarding University
Year One: Ambleside, Cumbria, UK
Year Two: Ambleside, Cumbria, UK
Year Three: Athens, Greece
Career
Appleby Arrows
Personality and Character Traits
Relationships
Family
Richard Dwayne Montmorency
Janice Ann Montmorency (nee Whisp)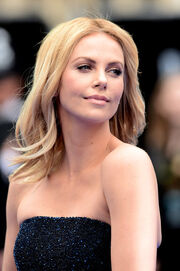 Charlotte Cordelia and Christopher Oberon
Friends
Oakey Gunter
Jakob Keller
West Odessa
Aspen Odessa
Selina Skylar
Vivi Branxton
Ariana Logan
Abigail Hastings
Etymology
"Dylan"; from the Welsh elements dy ("great") and llanw ("tide, flow"). "Corvi"; nickname from the name of the bird corvo, (Italian, "crow"). "Montmorency"; from French.
Fun Facts
Dylan got his name from a combination of the RPer's best-friend in Atlanta, Georgia (Dylan Taylor) and an 1800s Love-Potioneer (Laverne de Montmorency)
Dylan has been playing guitar for 6 years, meaning he would have started when he was 9 years old. His RPer has been playing acoustic guitar since she was 8.
Dylan Montmorency's physical appearence is modeled after Boyd Holbrook .
Ad blocker interference detected!
Wikia is a free-to-use site that makes money from advertising. We have a modified experience for viewers using ad blockers

Wikia is not accessible if you've made further modifications. Remove the custom ad blocker rule(s) and the page will load as expected.