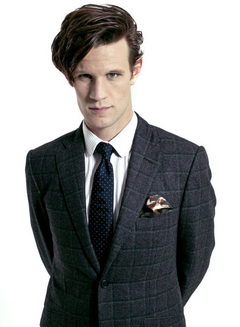 Elijah Lucas Edward Doyle (born 11 July 2050) is a Hogwarts graduate and Shopkeeper Assistant to Jocelyn Montague at Scribbulus Ever Changing Inks.
Biography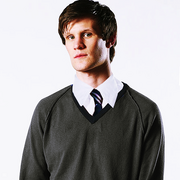 Education at Hogwarts
Elijah attended Hogwarts School of Witchcraft and Wizardry from 2061 to 2068 and was sorted into Ravenclaw house. He had a group of friends from various houses they liked to call "the pack". After graduation, the group split up.
Elijah was also big on Quidditch. He played Keeper for the Ravenclaw House team in his second, third, fourth and sixth term.
Later Life
After graduating from Hogwarts, Elijah didn't know what to do. He decided to go travelling about and travelled most of Europe. He got an oppurtunity to study Advanced Owl Training at an academy near Beauxbatons. After studying for a while, he decided that it didn't work out. He landed a spot on the professional Quidditch team of Montpellier as a substitute Beater.
Unfortunetely, the "fame" didn't last long. He fell of his broom and wasn't able to play Quidditch on a high level again. He moved back to London whilst looking for work and found it across the pond in New York, as Assistant Spell Inventor. However, after two years he started to miss London and applied for the job of Assistant Shopkeeper at Scribbulus Ever Changing Inks. He moved back in the hope that his life would finally stop being so hectic.
Personality and character traits
Elijah is always very happy and quirky. Although sometimes he'll feel sad and lonely he'll always put a smile on his face and be the nicest he can. He puts a lot of energy and effort in to things but that also results in him getting distracted easily. He never puts his eggs in one basket and always has multiple projects going on. In his time alone at home he's usually a lot more relaxed and you'll often find him reading by the fireplace.
Family
Elijah was born to Marie Johanssen and Peter Doyle . He was the oldest in the family. When he was four he got a little sister named Lily Doyle. At age ten, his little brother Hugo Doyle was added to the family. He was always the one keeping them together when Lily and Hugo had a fight, usually not siding with anyone and being a proper big brother. At age 24 he bought a cat named Alfie, which he thought was an addition to the family.
Ad blocker interference detected!
Wikia is a free-to-use site that makes money from advertising. We have a modified experience for viewers using ad blockers

Wikia is not accessible if you've made further modifications. Remove the custom ad blocker rule(s) and the page will load as expected.