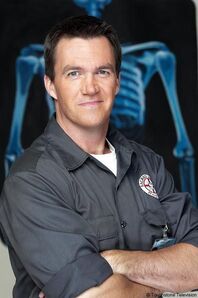 Name:
Flynn
Age:
Over 40+
Height:
196cm (6' 5")

Flynn is a rather mysterious man. No one knows exactly where he comes from, or much about him. Chances are if he has told you about something in his life, it was probably a lie or at least an embellishment. He doesn't particularly like cleaning up after people, making it the most disliked part of his job. He's not always friendly, and likes to torment people.
Ad blocker interference detected!
Wikia is a free-to-use site that makes money from advertising. We have a modified experience for viewers using ad blockers

Wikia is not accessible if you've made further modifications. Remove the custom ad blocker rule(s) and the page will load as expected.