Lainie is the daughter of Auror Benjamin Lawley and Healer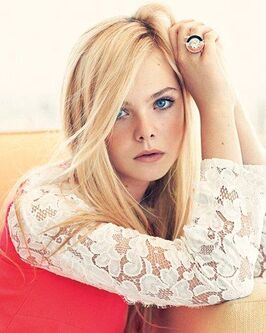 Emmylyne Phoenix, and stepdaughter of Aurors Axel Phoenix and Blair Lawley (
nee
McClane). She's also her maternal grandparents first grandchild, as well as her great-grandparents. Lainie spent most of her school years being homeschooled by her great grandmother Angelina, along with one of her two best friends - Kovu, and is currently in training to become a Healer like her mother.
The Basics
Name: Lainie Alona Lawley
Nicknames: Laih (like a Hawaiian Lei)
Age: 19 (as of '81)
Date of Birth: August 18th, 2062
Place of Birth: London, England
Lives in: Madrid, Spain / Valencia, Spain / ????
Blood Status: Pureblood
Marital Status: Single
Wand Type: Oak, unicorn tail hair, 11 1/4 inches
Patronus: Dove
Boggart: Clown
Current Occupation:
Appearance
Hair color: Blonde
Eye color: Greenish-brownish, and sometimes blue (Hazel)
Height:
Weight:  lbs.
Defining physical features:
Personality
Early History
Beauxbatons Academy of Magic
Homeschooling
Life After School
Family
Parents
Mother: Emmylyne Phoenix nee Mae-Saunders, Pureblood (b. 2042)
Stepfather Axel Phoenix, Halfblood (b. 2042)
Father: Benjamin Lawley, Pureblood (b. 2042)
Stepmother: Blair Lawley nee McClane, ? (b. 2043)
Siblings
Brother: Colton Phoenix, Halfblood (b. 2065)
Sister: Ember Phoenix, Halfblood (b. 2065)
Brother: Kadyn Lawlely, ? (b. 2066)
Brother: Javier Phoenix, Halfblood (b. 2070)
Sister: Kimberly Lawley, ? (b. 2071)
Pets
Petrie - Snowy Owl
Casa the II - Siberian Husky (15 Y.O)
(Casa the I was a stuffed animal that her daddy bought her when she was born. Unfortunately, Casa the I is pretty much 'deceased' now, lost high up in her Gran's big oak tree and ruined from the rain. Casa the I, now called King Casa, will forever be the ruler of the big oak tree.)
Friends/Other
Kovu Cadieux
birth name: Peter Zabini, Bestie
Dominique Sulo
Bestie
Matias Sulo
Bestie's brother/'Uncle'
Legend Chosen
Uncle
Orlando Renaldi
Uncle
Melody McClane
Cousin
Fun Facts
Lainie means "light" or "bright shining one", and Alona means "oak tree".
Only after Lainie's name was picked out did her creator(s) realize the irony behind the meanings. There had been RPs played out with her parents, step-parents and family friends as kids themselves with the setting being Lainie's great-grandmother's house, and the big old oak tree in the backyard was always the center.
Lainie's personality was always very sweet and bright even before finding out the meaning of her name. She is, truly, the essence of light.
Lainie was the first character her creator had 'born' into the RPG world.
Lainie has four parents: a mom, dad, stepmom, and stepdad. Each are played by four different SSers.
Ad blocker interference detected!
Wikia is a free-to-use site that makes money from advertising. We have a modified experience for viewers using ad blockers

Wikia is not accessible if you've made further modifications. Remove the custom ad blocker rule(s) and the page will load as expected.