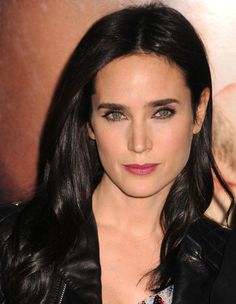 Maddison Daaé served as the Groundskeeper (2061-65) at 
Hogwarts School of Witchcraft and Wizardry
.
Name: Maddison Calixta Daaé
Age: 27 (For Term 17)
Birthdate: October 27th, 2036
Hogwarts House: Ravenclaw (2048-2055)
Favorite Subjects: Herbology & Muggle Studies
Least Favorite Subjects: Ancient Runes & Divination
Wand: 10 ¼ Ivy wood with a dragon heartstring core
'Marital Status:' Single
Pets: A Black Cat named Styx
Previous Occupation: Secretary at her Father's Law Firm
Appearance: Maddison is 5'7 in height with a slender build. She has long, black silky hair; blue eyes and porcelain like complexion.
History: Born in La Jolla, San Diego, California to Baron and Penelope Daaé; Maddison is the fourth born of the Daaé clan. Although she is of Muggle descent, the news that their Daughter was of magical abilities was not a surprise to Baron and Penelope. Their three other children also posses magical abilities as does Baron's older brother.
Maddison's parents decided to send her to Hogwarts (rather than the American Wizarding School) because they felt that she would obtain a better education there. After seeing the education that her siblings received, they decided to break the mold with their last child and send her to a school of worth.
While at Hogwarts, Maddison was sorted into Ravenclaw. She was outgoing and involved in all school activities. She was especially active in the Herbology Club. Maddison has a great respect for nature and all things that grow. Though she was never very talented when it came to Quidditch, she attended every match and cheered on her fellow house mates with enthusiasm and passion. While an excellent student at Hogwarts, Maddison was never sure on what her ultimate career goal would be. However she did know that her future career would have to involve being outdoors and dealing with nature.
After graduating from Hogwarts, Maddison returned to the states and continued her education at California State Polytechnic University. Upon graduating with her Bachelors degree in Landscaping and Groundskeeping, Maddison returned to La Jolla and worked at her father's law firm.
When she received the offer to be Groundskeeper at Hogwarts, Maddison was more than thrilled. She immediately accepted the position and took the necessary measures to ensure that her transition from life in the states to that abroad would be nothing but smooth.
Personality: Maddison is a sweet, friendly individual who loves life. Her feelings towards little people (children) have changed somewhat since arriving at Hogwarts. She is open minded and very health and environmentally conscious. When not at Hogwarts Maddison can be found in London at her newly purchased flat. In her spare time, she enjoys gardening, and painting among other things. Maddison loves doing yoga and strongly encourages everyone she meets to try it at least once.
Ad blocker interference detected!
Wikia is a free-to-use site that makes money from advertising. We have a modified experience for viewers using ad blockers

Wikia is not accessible if you've made further modifications. Remove the custom ad blocker rule(s) and the page will load as expected.