Mairwen Baines



Name

Mairwen Baines

Date of Birth

14th April, 2079 (16)

School

Hogwarts School of Witchcraft and Wizardry

House

Slytherin

Year

Sixth

Build

Tall, slight

Hair

Light brown

Eyes

Blue
Magical Characteristics

Blood Status

Pureblood

Wand

No information

Boggart

No information

Amortentia

No information

Patronus

Cannot produce
Mairwen Baines is the second and youngest child of
Owain Baines
and
Maris Baines
(née Thornton), with whom she lives in Wrexham, Wales. She has one older brother,
Thornton Baines
. Mairwen started her first year at Hogwarts in September 2090, where she was sorted into Slytherin house.
History and Early Life
Pre-Life and Early Life
TBA
Pre-Hogwarts
TBA
Hogwarts
First Year
starting first year and sorted into slytherin after the hat briefly considered hufflepuff and ravenclaw. thornton returning to school for his final year to be with her. befriending julie bellaire. discovers an aptitude for herbology and potions. does well in school.
Second Year
first year at hogwarts without thornton, is somewhat quiet but feels moderately liberated all the same. first time ever in a place without a family member nearby keeping an eye on her. continues to excel in school, particularly those best subjects.
Third Year
ykw i can't actually remember. a tournament was on.
Fourth Year
horror and judgement at the antics of her peers, doesnt understand why everyone cares so much about kissing and is eternally disgusted by PDA. quieter, lonelier, starts to feel more isolated, feels like she can relate more and more to thornton and his sad the older she gets. boys are awful. probably gay?
Fifth Year
much of the summer spent with julie. feels more and more removed from others at school. boys are still awful. probably gay. OWLs. everyone is more frustrating than usual.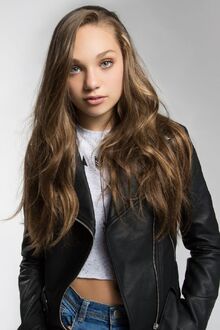 OOC Information
RPed by Felixir
FC: Liv Tyler (current), Maddie Ziegler (age 11-16), Mackenzie Foy (age 4-10)