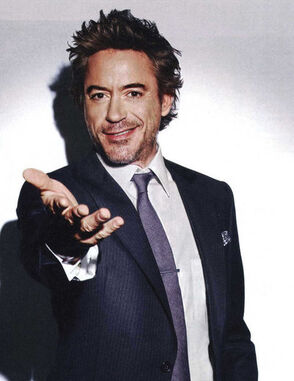 Marcus Lawson served as the DADA (2068-70) & Muggle Studies Professor (2070-72)  at 
Hogwarts School of Witchcraft and Wizardry
.
Name: Marcus Graham Lawson
Date of Birth: 6 April 2033
Years attended WADA : 2044 - 2052
Hogwarts Staff Position: DADA & Muggle Studies Professor
Previous Occupations: Lead guitarist in the band 'The Chimaeras', Auror, Cursebreaker and DADA Professor AIW (Australian Institute of Wizardry).
Eye Color: Brown
Hair: Black
Height: 5'10"
He also has a goatee.
Marital Status: Divorced
Ex-Spouse: Iliana Aurora Lawson (Morgan)
Children: Ava Leigh Lawson
Living Family: Father: Patrick Lawson, Mother: Natarsha Lawson, two younger brothers Andrew and Josh.
History:
Born 6 April 2033 and raised in Kent. Marcus lived with his parents and two younger brothers. Being the more musical type, he decided to do his studies at WADA where he graduated from there in 2052 and promptly joined a band called 'The Chimaeras'. He played lead guitarist for the band and enjoyed the high life for the next seven years. Marcus was extremely egotistical and arrogant full of self importance. That was until he was performing at a concert and a group of dark wizards literally crashed the party and Marcus was able to capture half of those dark wizards. Unfortunately the lead singer of the band was killed and it was then that Marcus decided he was far better with a wand than a guitar.
He went off to do Auror training and was top of the class in every field. He was employed by the Ministry of Magic as soon as his training was finished and went on to do that for the next four years. When things got quiet on the dark side, Marcus would do a little cursebreaking on the side. It was early 2066 when he came upon a village that had been ravaged by more dark wizards and left a bunch of kids orphaned. While trying to find people to take the kids in, Marcus started to teach them defensive spells so that they could protect themselves in the future. He gained much satisfaction from teaching that he decided to apply for the DADA position at Hogwarts but was just behind Professor Kazimeriz.
He accepted a position at the Australian Institute of Wizardry and spent the year teaching DADA in the outback. Then the position at Hogwarts came up again and here he is.
Personality:
Marcus is the total opposite of what he used to be in his twenties. Back then he thought he was god's gift to women and actually he was. Fame had clearly gone to his head. After the incident in 2059, he had a change of attitude and now finds Marcus to be an extremely laid back and easy going person. He is a wanderer, he cannot sit still for more than five minutes so you will often see him going for walks. That said though he takes his job very seriously and gains great satisfaction out of teaching young minds.
After he got burnt years ago when the young woman he intended to propose to, dropped him like a bag of dragon dung for the lead singer of the band, he has not really been in a relationship until he met Iliana at Hogwarts
They spent the summer of 2069 traveling around Australia and their relationship blossomed from there and married in the summer of 2070.
Best Subject: Defense Against the Dark Arts
Worst Subject: Astronomy
Ad blocker interference detected!
Wikia is a free-to-use site that makes money from advertising. We have a modified experience for viewers using ad blockers

Wikia is not accessible if you've made further modifications. Remove the custom ad blocker rule(s) and the page will load as expected.