Sage Dodson served as the Herbology Professor (2071-73) at 
Hogwarts School of Witchcraft and Wizardry
.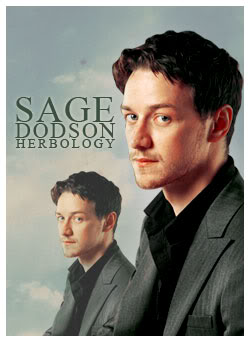 Name: Sage Augustus Dodson
Age: 30+
Birthdate: August 12th, 2042
Place of Birth: North Yorkshire, England
Hogwarts House: Gryffindor (2053-2060)
Favorite Subjects: Herbology & Care of Magical Creatures
Least Favorite Subjects: Defence Against the Dark Arts & Ancient Runes
Marital Status: Single
Pets: Breeds rats... so uh.. lots of them.
Previous Occupation: Dishwasher, Farmhand, Gardener/Garden Architect
Eye Colour: Blue
Hair: Darkish brown – often lighter in the summer due to working outside.
Personality: To put it simply, Sage is ... awkward. Very awkward. He can come across as quite shy and timid, and due to this has slight communication issues. He's especially awkward around women. It doesn't take much to turn him into a sweaty handed, blushing, stammering mess. Despite that, he's extremely hard working, loyal and has a good heart.
History: Born in the countryside of North Yorkshire, England, Sage is the youngest of six children. With farmers for parents, the Dodson clan were all given unique nature-related names. While in school this often resulted in teasing – elder sister Paprika received the most stick.
The Dodson's are a very nature-orientated family, and throughout most of his childhood, Sage helped out on the family farm. Although a wizard, Mister Dodson believed it was wrong to use such magical talents to help crops and animals and all work was performed manually. From a young age Sage was green fingered and took an interest in anything and everything environmental.
While in Hogwarts, Sage was sorted into the house of Gryffindor. Despite coming from a large, close-knit family, he was always a bit of a loner and plants and books became a substitute for friends. He was very active in Herbology Club and received top marks for the subject, as well as achieving O's in Care of Magical Creatures and Potions at NEWT level.
After graduation, Sage moved back to Yorkshire where he continued to work on the Dodson family farm. Working outdoors was clearly his calling and it wasn't long until his hard work ethic was spotted and he was hired as a garden architect where he took the opportunity to study various plants and their properties while designing and landscaping gardens.
Ad blocker interference detected!
Wikia is a free-to-use site that makes money from advertising. We have a modified experience for viewers using ad blockers

Wikia is not accessible if you've made further modifications. Remove the custom ad blocker rule(s) and the page will load as expected.