About Savannah
Brithday:March 31 2064
Age:14
Blood status:Half-Blood
Ethnicity:Full Blooded Irish
Place Of Birth:Dublin,Ireland
Currnet Place Of Residence:London,England
Nicknames:Van,Savanna
House:Ravenclaw
Year:Fourth
Physical Appearance
Hair Color:Dyed Ginger(Blonde)
Eye Color:Brown
Height:5'5
Weight:112 Pounds
Skintone:Fair
Family
Great Maternal Grandmother:Charoltte Ryan{Nee Jenkins){Muggle}
Great Maternal Grandfather:Nathan Ryan{Muggle}
Great Maternal Grandmother:Emma O'Reilly{Nee Nickles}{Muggle}
Great Maternal Grandfather:Hades O'Reilly{Muggle}
Maternal Grandmother:Mortica O'Reilly {Nee Ryan}{Muggleborn}
Maternal Grandfather:Gabriel O'Reilly{Muggleborn}
Great Paternal Grandmother:Jenna Flanagan{Nee Vanders}
Great Paternal Grandfather:Kennth Flanagan
Great Paternal Grandmother:Kelly Hartly{Nee Jacobs}
Great Paternal Grandfather:Marvin Harlty
Paternal Grandmother:' ' Jezabell Hartly{Nee Flanagan}
Paternal Grandfather:Victor Hartly
Mother:Jackie Hartly {Nee O'Reilly}(Deceased)(Muggleborn)
Father:Mitchel Hartly (Deceased)
Older Sister: Scarlett Kellen-O'Connell{Nee Hartly}
Ex-Brother In Law:Chris Hawkins
Brother in Law:Jared Kellen-O'Connell
Second Older Sister:Sheila Hartly
Only Brother:Shane Hartly
Brothers Girlfriend:Arielle Morelli
Sister:Wisteria "Wisty"Hartly
Niece:Jeanelle Davis
Niece:Carolyn Hawkins-Kellen/O'Connell
Nephew:Kane Kellen-O'Connell
Niece:Kaitlyn Kellen-O'Connell
Frist Year
In Savannah's First year she was sorted into Ravenclaw.
She did very well with her classes,Not so much on making friends.
She Became a loner at The end of the school term.Her Favorite Professor Became the muggles studies Professor.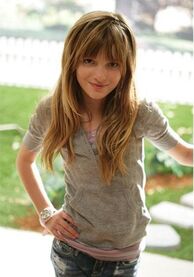 '
Second Year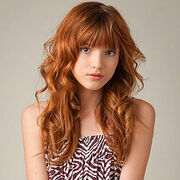 Third Year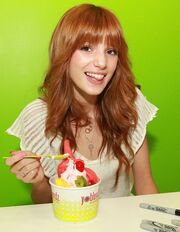 Fourth Year
Fifth Year
Ad blocker interference detected!
Wikia is a free-to-use site that makes money from advertising. We have a modified experience for viewers using ad blockers

Wikia is not accessible if you've made further modifications. Remove the custom ad blocker rule(s) and the page will load as expected.