Trixie Broadmoor



Born

24th May 2056, Powys, Wales

Blood Status

Pureblood

Marital Status

Married to Freddie Broadmoor

Resides

St Ives, Cornwall, England

Occupation

Healer

House

Slytherin

Wand

12 inch, Hawthorn and Veela Hair Core, Flexible

Patronus

Vixen
Trixie Amelia Broadmoor (nee Malfoy) is a former Head Girl and Slytherin student of Hogwarts School of Witchcraft and Wizardry. She attended Hogwarts from 2071, after going to Beauxbatons Academy of Magic from her first up until her fourth year. Trixie is currently a Healer at St Mungo's Hospital for Magical Maladies and Injuries, working primarily with child patients. She is also married and a mother of two, Tabitha-Rose and Ruby-May and lives in St Ives, Cornwall.
Early Life
Trixie was born to her pureblooded parents, Samuel and Eloise Malfoy, at a large mansion in Powys, Wales. Her father, is a descendant of the Malfoy's and her mother is a well respected half Welsh, half French Witch (although speaks with a well spoken English accent) who's maiden name is LaFolle. She discovered she was a Witch from a very early age, her magical talents were portrayed at aged only 3 when she managed to get an expensive china doll from a high up shelf without actually moving anywhere. Her parents were clearly impressed and from that age onwards, she was homeschooled by a visiting Witch whom her parents trusted to give her the best education possible.
She was also taught how to ride horses from an early age as they have been something she has always owned and educated in Quidditch, whom her father had very strong connections. She had a powerful bond with her parents and rarely left the mansion, the only times being when she was riding around the grounds on her horses or visiting Diagon Alley with her parents if necessary. She also attended Quidditch matches when they were available, which therefore meant that Trixie was isolated from the Muggle World.
Family
Samuel Malfoy
Samuel, or Sam if you are close to him, was the youngest member of the Malfoy siblings and certainly has become the most mellow. He was educated at Hogwarts School and sorted into Slytherin, although it skirted with the possibility of being a Ravenclaw for a short while. He stayed at the school for his whole education before receiving a Quidditch Scholarship that sent him out to America to play for the Fitchberg Finches. Here he met his closest friends and soon to become Trixie's favourite teacher, Jeremy Zookara, who also played for the team. He lived out in America for 2 years, playing for the team and travelling around for matches. It was at a match at the Finches stadium where he met Eloise LaFolle, an actress who had travelled out to America for a show she was currently touring with.
Deciding that life in Britain would be better for himself and for his new girlfriend who's career was taking her back home, Samuel bought a mansion in Powys, an area which Eloise had grown up in and which wasn't too far from his other family members and moved in with her. He had been scouted over in America by the British team, the Falmouth Falcons and immediately received a place on the team as a Beater. It was in the same year that the pair married and Eloise fell pregnant with their only daughter, Trixie.
Samuel, due to his age and a massive opportunity, is now the coach of the Falmouth Falcons instead of playing for the team. He also has his own small academy which trains and teachers younger Witches and Wizards how to play Quidditch with a possible opportunity of receiving a scholarship, an academy which has thrived over the years.
Eloise Malfoy
Eloise was born to her French Father and her Welsh Mother and spoke both languages completely fluently. Both her parents, although could speak in their native accents, chose to talk in a well spoken British and so this was what Eloise picked up. She was educated at Beauxbaton's academy from her 1st through to her 4th years, before being transferred to the Wizarding Academy of Dramatic Arts (WADA) where she stayed until 18 years of age. Her first production (A musical theatrical piece which portrayed a selection of stories from the Beedle of Bard) took her on tour to the United States of America where she met her first true love at a Quidditch Match, Samuel Malfoy.
After a year of touring around America, the production was sent back home to the home audience and with this Eloise had to leave Samuel behind to pursue her career. However, only a year later, Samuel decided to move back as well and bought her a delightful house in Wales and received an offer from the Falmouth Falcons to play, where he still is today. He proposed to her in February of that year and they married two months later at an elaborate Spring wedding and she fell pregnant fairly quickly in August of that year.
Eloise decided that although she loved the career on the stage it would be quite difficult to tour when she had a young daughter and so aged only 24, she retired from a theatrical career. Instead, she decided to open up her own Acting School for young witches and Wizards who were not quite old enough to attend WADA yet.
Emma Malfoy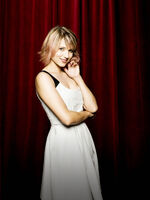 Emma is one of Trixie's cousins and certainly the one who looks most like her in appearance. The pair knew eachother from a young age but due to Trixie going to Beauxbaton's, they had not seen eachother for a while. It wasn't until Trixie transferred over to Hogwarts, that the pair were able to reconcile in Diagon Alley. They are both very close and she considers Emma as more of a little sister and someone she could give advice to. Trixie asked Emma to be one of her bridesmaids at her summer wedding.
Coppelia, Ophelia and Giselle Malfoy
This trio of beauties is as a result of a Wizard Father and a Veela Mother. The former two are of older age than Trixie and Giselle is 2 years younger. They were all educated at Beauxbaton's
Academy and came out with perfect grades and a glowing appearance which had always made Trixie slightly jealous as they had a certain impact over whoever met them (although women tended to be slightly cautious) They are all very well respected and busy women who are invited to a plethora of events and whom are still isolated from the Muggle community and therefore may still retain some of their pureblooded ways.
Ivan and Juliet LaFolle
Ivan is one of the only boys in Trixie's blood family and is younger than her by four years of age. He is still educated at Beauxbaton's academy but is in his seventh year. He is looking to pursue a career as an Auror but is very open to a lot of opportunities and therefore his ideas could be changed. Juliet is 15 years younger than Trixie and therefore there is a large gap between them, although this has not severed the bond that they have. The young girl is obviously not old enough for an educated yet but she lives out in France and hopes to attend Beauxbaton's when she is old enough.
Family After Marriage
Alfred James Broadmoor
Trixie met Alfred Broadmoor, or as he is most often known, Freddie, in mid August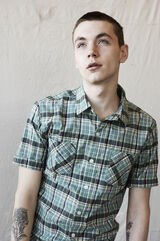 of 2073, in the north of Diagon Alley whilst both were shopping for supplies, The newly appointed Head Girl had narrowly missed his escapee shopping list and as an apology, she offered to take the other shopping for the rest of his supplies. The pair instantly hit off. Once they had arrived at Hogwarts they became closer until eventually they became a couple in the Kitchens of the castle. Their relationship was tested by Trixie's ever increasing Head Girl duties but they came ever stronger and at the end of the year decided to move in together to a large house in St Ives, Cornwall. It was mid July when Trixie unexpectedly fell pregnant, a huge blow to their relationships with their families but they fought on and continued to grow closer to one another. Freddie proposed on the 22nd January 2075, not long after his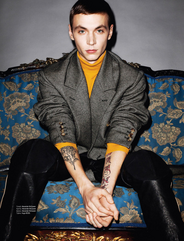 birthday and the couple married on the 14th August 2075 at Polhawn Fort, Cornwall, after the birth of their first daughter Tabitha-Rose Olivia Broadmoor on the 19th February. Their second daughter Ruby-May Amelia Broadmoor was born on the 31st May 2076.
Trixie describes Freddie as being the absolute love of her life and there is nothing that would ever stop that from happening. They have had their ups and downs, namely due to Freddie's occasional skirting with petty criminality or the involvement of his family with the wrong side of the law but she has learned to love him as he is. She is truly thankful that she has found someone who loves her for who she is and she wouldn't change him for the world.
Tabitha-Rose Broadmoor
Tabitha, or Tabby is she is most commonly known, is Trixie and Freddie's first child. She was born on the 19th February 2075 and was as a result of a mistaken night onboard a cruise ship, a matter of weeks after the pair had graduated from school. Although her parents were devastated and scared at first, Tabitha soon became a very much wanted member of the family. There had been a few scary moments, mainly when the Doctors had lost Tabitha's heartbeat and truly thought they had lost her (One of the very scarce moments that Trixie has seen Freddie cry) but Tabitha fought on and was quickly and very prematurely bought into life. Now a toddler, Tabitha is able to talk and walk and is developing into a very pretty young girl. She has the blonde hair and features of her mother and the cool grey eyes that her father possesses.
Ruby-May Broadmoor
Ruby is Trixie and Freddie's youngest child and was born on the 31st May 2076, not long after Trixie's 20th Birthday. The couple had been trying for another baby after blossoming into parenthood and Ruby came about not long after. Once again, Trixie's pregnancy didn't go smoothly and Ruby was almost lost after a tragic car accident that left Trixie hospitalised and terrified to go out the house. However, all was well and Ruby was born without any problems, only a week prematurely. Ruby has her fathers brunette hair but also has her mothers warm smile and hazel eyes that make her the opposite of Tabitha. However, she is still as pretty as her sister but is also becoming quite quiet and shy compared to her sisters outgoing attitude.
Katrina Broadmoor
Kat and Trixie are not related by blood but they might as well be. Katrina is the sister of Trixie's husband Freddie and therefore her sister in law. The pair are very close, Trix likes to spoil her as she has never had a sister before being an only child. Kat is somewhat similar to Trixie in her Beauxbatons days, very girly and not the brightest of the bunch, however Kat has a much sweeter personality than Trixie did.
She was very proud when Kat also showed the magical ability that both Trixie and her husband does and gladly saw the girl off to Hogwarts from the platform. When August 2075 came about, Trixie asked Katrina to be one of her bridesmaids and being the girliest of the bunch, stuck her in a pair of very high heels. Kat and Trixie's relationship has grown ever stronger and she is one of the few people that Trixie has never stopped adoring.
Thomas Broadmoor
Thomas and Trixie have had their ups and downs, there is no doubt about that. They both have tempers and to start with, they tended to clash with one another and end up in many an argument that concluded with some risky situations, especially when Trixie was pregnant with Tabitha and Tom came to stay. In fact, it got so bad that one day, Trix was forced to lock Tom in his room for the afternoon.
However, more recently, Thomas and Trixie have become incredibly close to one another. Trixie adores her brother-in-law like he is her true brother and has become a second mother to him, offering cuddles whenever he is down and helping him out with his school education. Once again, Trixie was very proud when he received the Hogwarts letter that his siblings had received. Tom was the couples Paige Boy at their wedding.
Personality
If you asked what Trixie was like before attending Hogwarts, you would say stuck up, arrogant and feisty, perhaps not the most liked girl by some students but well respected and someone you wouldn't mess with for fear of being humiliated. She was oblivious to the workings of the Muggle World and to the outsider she looked reasonably 'dumb'. However, after she had moved to Hogwarts, Trixie's personality began to change. She still had a large ego, there was no doubt about that, but she also started to become kinder and more caring of those who she considered her close friends.
Now she has graduated, Trixie has developed even more, mainly as a result of becoming Head Girl but also because she is now a mother. She is compassionate and she has a very big heart, she'd willingly do anything for her family or friends and she'd be more than happy to help out anyone who needed her. She is highly intelligent, receiving all 11 OWLs that were possible (But unfortunately NEWTs were cancelled) and very sweet once you get to know her. She still has her moments, Trixie has a temper which can be easily switched on if you get on the wrong side of her. She is not afraid to speak her own mind and she will not be bought down by anyone, a trait that may have got her a few dislikes along the way. Trixie can also get very emotional, she can be easily hurt, mainly by those whom she loves most and so as a result can get to her hurt rather than her head which therefore means that she can be quite fragile at times.
Appearance
As with many of the Malfoy family, Trixie has the naturally blonde hair and the pale skin that many of the generations still have. Her features are fairly pronounced, her eyes are a hazel colour, which is due to her mothers side more than her fathers and she is naturally pretty. Trixie is fairly tall, standing at five foot, seven inches and has an hourglass figure that rarely changes (other than during her pregnancy.) She is quite glamorous when it comes to clothing, she is more at home in a smart dress than wearing anything casual and you would most often than not see her walking in small heels.
Beauxbatons Education
At aged 11, Trixie's parents decided it was time for a school environment instead of continuing on with a home educated and she swiftly was accepted into Beauxbaton's Academy who took her in with open arms. Her first year was fairly normal, she was excited about the new opportunities and thrilled that she was now able to socialise. She formed a crowd with a few other first years but was also taken under the wing by a group of elder students, who were considered the 'popular' girls at this Academy. Her second and third years allowed her personality to develop further, she started to become a little more stuck up than she had previously been before, something that also continued on into her fourth year and the beginnings of her education at Hogwarts. The family moved out to Paris, France in order to be closer to their only daughter who they were reasonably protective of. It was half way through her fourth year that her parents decided it would be best to take Trixie out of Beauxbatons and to Hogwarts where Samuel had been educated so that they could move back to their larger house and because Trixie was starting to become someone she was not.
Hogwarts Education
Fifth Year
Trixie was transferred over to Hogwarts for the start of her fifth year, much to her displeasure for she truly loved her life at Beauxbatons. She was bitter at first when she arrived at Diagon Alley and the only person she was happy to see was her younger cousin Emma. It was at Diagon Alley that Trixie met Ella Ainsworth whom she definitely didn't get along with at all. Her Diagon Alley experience was fairly uneventful, her supplies were bought quickly and it was here that she acquired Moonbeam, her treasured silver tabby Kneazle.
On the train journey, Trixie ended up sat next to Ella. It was there that they found out the truth of their relationship, they both shared a relative which meant that the girls were actually cousins. The year therefore didn't start of smoothly as at first, they both completely despised each other. Also at the start of term feast, Trixie had the pleasure of meeting the Slytherin prefect Nancy, who she later became very close to. The start of the term was also the beginning of what would eventually end up as a 'love pentagon' as Trixie met Patrick Dubois, Aiden Chevalier and Vanessa Campbell.
One of the first lessons Trixie had at school was History of Magic with Lainey and it turned out to be one of the most memorable experiences in her life. The lesson involved dressing up in armour from the kitchen (mainly pots and pans for helmets and baking trays for chest plates), gathering a load of ammunition in the form of [common household items and then throwing it at eachother to re-enact a historic muggle battle. Much of the lesson involved attacking Vashti Greenwell with clothes pegs and being tackled by Oliver Greenwood, the Slytherin captain. It was from this lesson that Oliver and Trixie's friendship blossomed.
As Trixie's father was a Quidditch player, she has always had a love for the game. She tried out for the team and ended up as a reserve, however she played every single match and even ended up scoring a few goals. But there was no denying that Trixie was an aggressive Quidditch player, she attacked countless members of the opposing team and once even punched a first year, Melissa Bellator. Though it was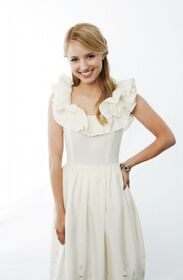 more because of how into the game she was, as she wouldn't hurt a fly off the pitch.
As the year progressed, Trixie became deeper and deeper in the 'love pentagon' mess. She fancied both Aiden and Patrick but knew that neither of them fancied her back. That was when she met Milo Carroll whom she quickly formed a relationship with and therefore drifted further away from the others as she became closer to Milo. However a life changing event would put a hold to all her plans. During a conversation with Patrick, Trixie would be injured for life. Patrick became angry and in an act of rage, stupefied Trixie into a wall that resulted in a prolonged stay in the hospital wing that left her with long term memory loss that can still affect her today.
The more the term progressed, the closer Trixie and Oliver became as friends and eventually best friends. Other highlights included a giant hide and seek session in the Giant Treehouse, being baffled and amazed by Raiden, the Slytherin prefects cat ears which she had permission to stroke and the alumni ball, however this didn't quite work out how she wanted. During an innocent dance with a friend, Jayce Cannon, Milo accused her of cheating and dumped her on the spot to which Trixie was completely devastated as she truly thought they'd last. By the end of the term however, Jayce and Trixie were dating.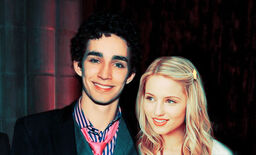 One of the final events was a playing session with Oliver in which he was teaching her beating skills as Trixie had always been a chaser. After insulting her, Trixie hit the ball as hard as she could and it ended up directed towards Olivers face. The captain was knocked out for a while as Trixie, and the Hufflepuff Captain Sarah levitated him up to the hospital wing.
This was the year in which she sat her OWL's and after a year of studying, she came out with 11 owls. The end of the term was a sad one as Trixie had to say goodbye to Nancy whom she had become very close to.
Sixth Year
Trixie's sixth year was fairly uneventful at the beginning. She stayed in a relationship with Jayce and the two
became closer and she enjoyed seeing her friends over the holidays. Trixie thought it was a joke at first when Oliver told her he was Head Boy.
Because of the Triwizard tournament Quidditch was cancelled and so she didn't have the opportunity to play on the team. However, she did have her fair share of ball sports during the Muggle Studies lesson on baseball. As if Trix hadn't been sent to the hospital wing enough already, she ended up there again due to being hit by Cameron on the head with the baseball. It had taken quite a few people to calm her down and stop her from practically murdering the girl and getting in trouble with Jeremy.
After the Yule Ball, Trixie and Jayce didn't last very long. She found out that he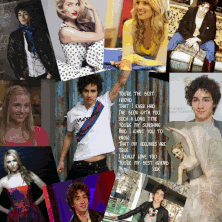 had been cheating on her with another girl and he openly admitted it. Trixie was completely devastated and automatically looked to Oliver for the comfort that she craved. It was during this time that Trix began to realise that she was truly starting to fall in love but due to her difficulties with relationships, she decided not to admit it until the very end of the term.
The end of the term feast was the worst time of Trixie's life as she gave Oliver a memory book consisting of all the memories the pair had over the two years they had known each other. Trix kissed Oliver and admitted the feelings she had for him to which he left her alone at the Slytherin table to break down and be comforted by Iris and Vashti. Trixie was a top point earner this term.
Seventh Year
Despite getting over her heartbreak, the summer before Trixie's seventh year was exciting as she was sent the Head Girl badge and told to replace the previous Head Girl Sarah in the role. She returned to Diagon Alley with her head held high and grasped at the opportunity.
It was at Diagon Alley that Trixie met Freddie for the first time as his shopping list blew away and she failed to catch it. She took Freddie for his supplies as she knew exactly what he needed, being a seventh year as well. Although Trix found him a little intimidating due to his short cropped hair and permanent frown on his face, she found him likeable.
The opening feast was very eventful, Trixie found it as her responsibility to welcome everyone to the Slytherin table and so hardly had any time to talk to any of her friends. She dearly missed Oliver and kept her handmade Slytherin bracelet that her had made her on her wrist at all times. The only break Trixie had was when she went back to the Slytherin Common Room and had a deep conversation with Freddie. It was from this moment on that the pair became closer and a couple of weeks later, they shared their first kiss in the Kitchens.
Much of Trixie's seventh year was taken over with planning the Prefects Tea Party that she and her fellow Head Boy and prefects had to hold within the school grounds. She completed much of her duties and still found time to study for her NEWTs and spend time with Freddie. The Tea Party was clearly a success and Trixie came in a floor length Victorian style Ballgown and held a speech at the Prefects table as she presented the awards for costume, her favourite obviously being the girl dressed up as a teapot.
However, as it was Trixie, the year couldn't have run completely smoothly without having some bumps in the road along the way. Freddie started to get close to his friend Cass and Trixie completely despised her for trying to steal her boyfriend away from her.
Much to both her and Alfred's displeasure, the NEWTs were cancelled by Lord Borr and so Trixie never had the opportunity to show how much she had learned, something she thought would hinder her opportunities later on in life.
The end of the term was not quite as dramatic as the previous one had been. Although it was heartbreaking to say goodbye to all of her friends, Vashti especially, she knew that once she had left she was going to move in with Freddie and that made her feel slightly happier.
Life After Hogwarts
A week after they had graduated from Hogwarts, Trixie and Freddie went on a cruise around the Mediterranean as a surprise Birthday present for Freddie. Unknown to Trixie, she had fallen pregnant. As soon as they returned, the couple moved into a house in St Ives, Cornwall that overlooked the sea and provided a beautifully romantic location. A week after they returned Trixie finally discovered that she was pregnant and it came as a huge blow. Freddie promised that he would stay with her and not leave for which she was truly grateful. Her family started to neglect her because she was so young and her father had 'words' with Freddie to scare him. Her family thankfully accepted the fact that she would be keeping her baby and welcomed her back with open arms.
Freddie took Trixie to the spot where they met in January and gave her a picnic after which he knelt on one knee and proposed to her. After a few tearful moments, Trixie happily accepted and they set the date for the wedding.
Tabitha was born of February 19th but there was a lot of complications and Trixie was hospitalised for a while and so didn't see her newborn daughter until the following morning when she eventually woke up. The couple were very proud of their daughter and Trixie asked Oliver and Nancy to be her Godparents.
Trixie was married on the 14th August 2075 at Polhawn Fort in Cornwall, a dream location for a beautiful wedding, which featured Vashti Greenwell, Katrina Broadmoor and Emma Malfoy as her bridesmaids, Ella Ainsworth as her Maid of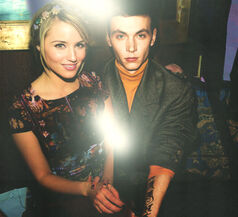 Honour, Tabitha as her flower girl and Tom Broadmoor as her Paige Boy. Trixie had asked Oliver to be her man of honour but unfortunately he had turned it down.
Once the wedding was over and the married couple had settled into their lives, Trixie and Freddie wanted to try again for another child. They succeeded and Trixie fell pregnant with Ruby who was born on the 31st May, the same day as Oliver's birthday. However, the best friends fell out due to circumstances that left Trixie very angry and hurt and they didn't hear from each other for almost two years.
More recently the family have been greatly tested, mainly due to Freddie slipping back into his old ways. On one occasion whilst the family were on holiday, a drunken Freddie misinterpreted a hug from Mickey Mouse as something else and beat the character to the floor ending up having a night in a cell and then when Trixie eventually let him back into the hotel room, a night on the hard floor. Another occasion was when Freddie was arrested by the muggle police because of his fathers dodgy car dealing. This time it had become really bad and she decided to leave with the children. She found Freddie by himself on a cliff near their home and the couple reunited as neither could deny how much they truly loved each other.
Trixie has trained to be a Healer, being offered a place based on her OWL grades and experience as a Head Girl because of her NEWTs being cancelled. She is currently working in St Mungo's focusing mainly on being a child's healer. She also owns her own stables near her home as she has always had a love of horses. The stables is thriving and due to her work at St Mungo's, she has hired others to help maintain it.
Relationships/Friendships
Vashti Greenwell
Trixie and Vashti met in unusual circumstances, namely attacking eachother with whatever weapons they could find during a re-enactment of a historical battle in History of Magic. Although Trixie was older being a fifth year compared to Vashti as a second, the pair instantly became friends and would continue to become closer as the years went on. They gained the nicknames that they shall forever call each other during this lesson as Vashti attacked Trixie with a kitchen spatula and Trixie used a cushion as a form of defence, only to get covered in the white feathers they encased, therefore earning the names of Spatulaclaw and Slytherdove respectively. Trixie found Vashti to be a wonderful study partner, a perfect shoulder to cry on and one of her closest friends in her schooling years, only to be continued on to after graduation. She found her to be the hardest person to leave behind.
After graduation, Trixie sorely missed her younger friend and it was no hard decision when it came to picking her bridesmaids, Vashti was an instant choice! The following year Trixie asked Vashti to be Ruby's Godmother.
Ella Ainsworth
Now family's are supposed to get along but when Ella and Trixie met properly in Diagon Alley during the summer before their fifth year, the pair did not hit it off straight away, in fact they clashed together like a pair of symbols. They had previously met at Beauxbaton's Academy although the pair were from completely different groups and therefore had low expectations and opinions of eachother. It wasn't until the train journey to Hogwarts that they actually discovered they were cousins. The following years were a mixture of conflicts, complicated relationships and eventually family compassion as they grew and matured into the adults they are today. Trixie asked Ella to be her Maid of Honour at her wedding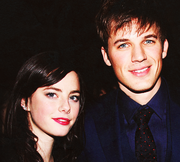 in August 2075 and still keeps in contact with her. She respects her cousin and thinks highly of her, despite the differences they might have had during their education years.
Aiden Chevalier
Aiden was the first person that Trixie had fallen for at Hogwarts but then again, so had a few others. Their relationship soon became very complicated as she fought it out against her own cousin for him, only to loose (but soon start a relationship with Milo Carroll and therefore get over him pretty quickly) and yet still remained friends with him over the years. One of Trixie's fondest memories of Aiden (although it wasn't exactly entertaining at the time) was when Aiden drew moustaches on Trixie and Ella in thick permanent marker which took the girls ages to remove, as some sort of cruel revenge.
Sarah Griffin
The first time Trixie had met Sarah was when the pair were in the Kitchens looking for a snack (if you must know it was a bowl of ice cream). The elder girl was the then Hufflepuff Prefect but was made the Head Girl and therefore Trixie's predecessor, in the year following. She had given Sarah such a shock that she ended up whacking her head on the worktop. Sarah was someone that Trixie truly looked up to, she acted as her role model and she was completely flattered but incredibly nervous when she was given the badge after Sarah graduated, as she wanted to live up to the wonderful job that she did.
Nancy Hudonson
Trixie only spent time with Nancy for a year before she graduated, something that had made Trixie wish she had come to Hogwarts at least a year earlier. Nancy was the current Slytherin Prefect and therefore one of the Blonde's key role models during her fifth year at Hogwarts. They both played on the Quidditch team with one another and it was devastating when Nancy left in the Summer. They stayed in contact and Trixie eventually asked Nancy to be Tabitha's Godmother.
Neptune Bott
Neptune can only be described as a completely unique character that Trixie met in her fifth year and whom formed some kind of unusual friendship with which resulted in Neptune, although younger, wanting to 'keep Trixie' and insulting her boyfriend at the times hair.
Milo Carroll
Milo was the first person Trixie had formed a romantic relationship with at aged 15. They became close friends fairly shortly after meeting and it wasn't long until Milo asked her out on the spot to which Trixie gladly accepted. Their first date at Hogsmeade quickly followed and it truly seemed that the pair were made for eachother. That was until the Ball of 2072 where Trixie was found to be deep in conversation with a friend of hers, Jayce Cannon, who was also innocently removing something from Trixie's forehead. Milo, as an angry misjudgement of Jayce's actions, lashed out and shouted at the pair, breaking up with her on the spot, despite not listening to what she had to say. He was later that day found to have formed another relationship as quickly as possible which meant that Trixie, furious and absolutely devastated, never spoke to the boy again.
Jayce Cannon
Jayce was the second relationship she had been involved in during her time at Hogwarts. The pair had become friends whilst Trixie remained with her previous boyfriend Milo. They formed a relationship after Trixie had been accused of cheating and it carried on until late in her sixth year. Jayce had openly admitted that he had cheated on Trixie with another girl, therefore resulting in her breaking up with him on the spot. She was devastated over another heartbreak and did not form any other relationships over the rest of that year. Trix eventually forgave Jayce as she felt that she couldn't stay angry at him forever. They have become friends, albeit slightly awkward ones but she happily invited the man to her wedding in 2075 as a sign that she was willing to stay in contact.
Ad blocker interference detected!
Wikia is a free-to-use site that makes money from advertising. We have a modified experience for viewers using ad blockers

Wikia is not accessible if you've made further modifications. Remove the custom ad blocker rule(s) and the page will load as expected.