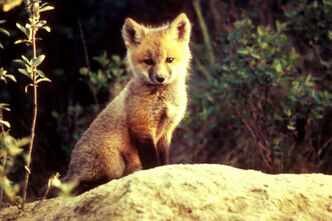 Vixy is a cat whom for some reason ooks like a fox, but dont be fooled. Owned by Katelyn Star or as Vixy likes to think, she owns Katie. She hates being ignored and wants attentio, she would never bite or scratch someone but she would if threatend by anyone, only to defend herself from danger.
History
Breed by a cruel couple, they were shocked to see the cat was like a fox, and treated her unkindly, taking her to shows naming them like 'The odd one' and 'Oddly enough a cat'. Vixy hated humans at that point and was dangerous, getting locked in a cage but still was shown off to people. At one show a person named Brooklyn saw how bad the cat was treated.
[to edit]
Ad blocker interference detected!
Wikia is a free-to-use site that makes money from advertising. We have a modified experience for viewers using ad blockers

Wikia is not accessible if you've made further modifications. Remove the custom ad blocker rule(s) and the page will load as expected.